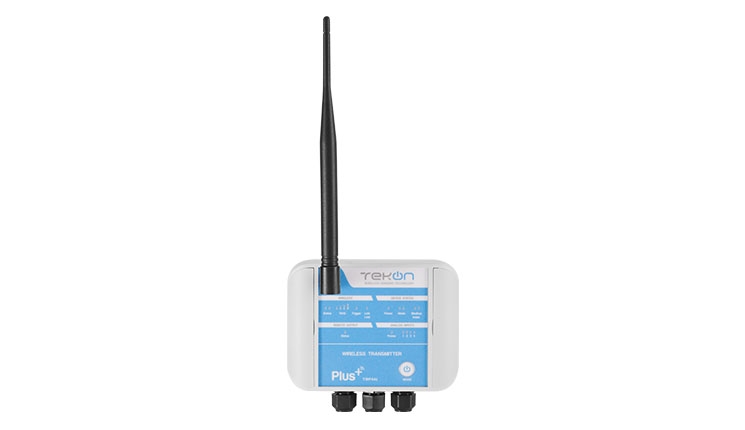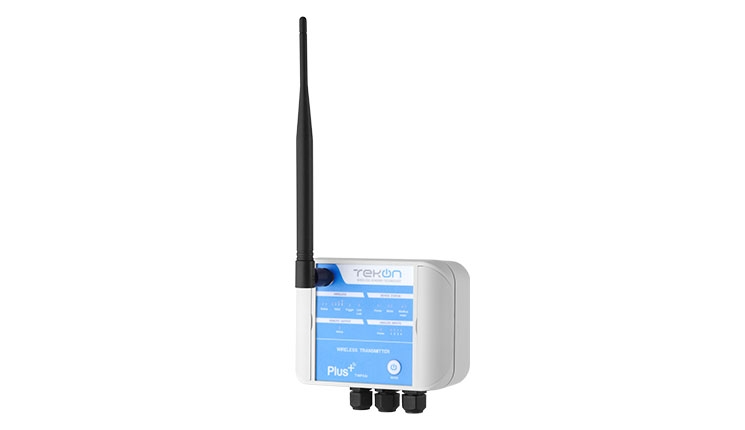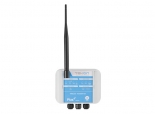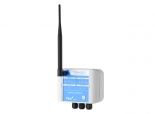 PLUS TWP4AI - Wireless Transmitter
Ref.: PA164510110 / PA164510120

868 MHz


915 MHz

4 configurable analog inputs (0..20 mA or 0..10 V) providing cable replacement features;
3 configurable digital outputs: generic, RF link lost indication and external power control;
Configurable communication period and/or event trigger via digital input;
Up to 4 Km communication distance (LoS) with 868 MHz and 128-bit AES encryption;
Multi-hop mesh network with self-forming, self-healing and self-optimizing features;
Internal temperature, battery voltage and wireless link quality (RSSI) monitoring;
Extreme operating temperature range -30ºC to 80ºC and IP65 protection;
Simple and intuitive USB configuration via Tekon Configurator (free software).
Radio Specifications
Range

4Km LoS (2.5mi)

Frequency Band

868.050 a 869.950MHz

Encryption method

AES 128 (Advanced Encryption Standard)
Wireless Network
Maximum Devices (per gateway)

55

Communication Period

1 to 43200 seconds (configurable)
Analog Input - Current
Range

0 to 24mA

Resolution

0.96uA (15bit)

Accuracy

<100uA (<0.5% FS)
Analog Input - Voltage
Range

0 to 12V DC

Resolution

0.38mV (15bit)

Accuracy

<5mV (<0.05% FS)
Digital Input - Trigger
Range

OV DC to Supply Voltage

Type

Sinking/NPN

Detection Type

State change

Activation Detection

Falling Edge / Rising Edge / Both1

1 Configurable
Digital Output - Remote Output
Range

5 to 24V DC

Type

Sinking / NPN
HMI
Indication

Frontal Panel LED
Power Supply
External

5 to 24V DC ± 5%
Mechanical
Configuration Connection

Micro USB internal connector

Protection Index

IP65
Operating Conditions
Operating Temperature

-30 to 80ºC
Any question?
We can help you.