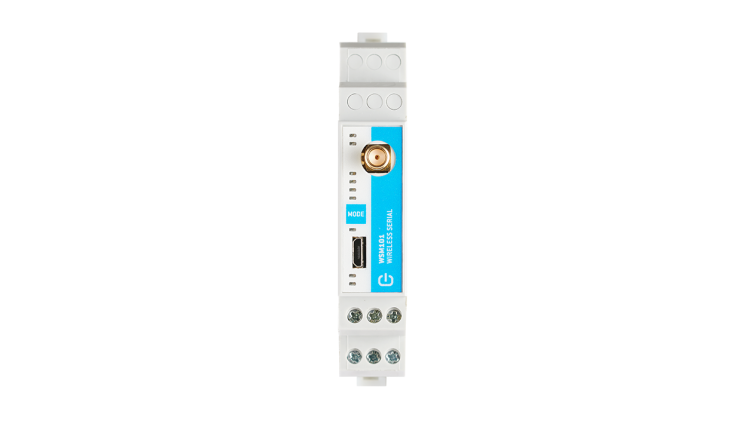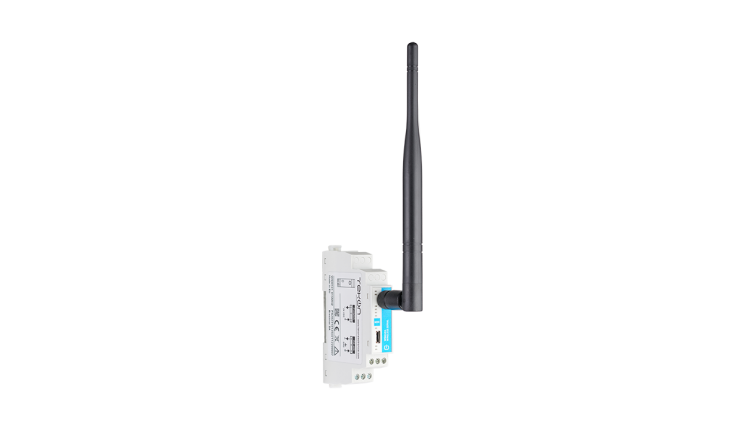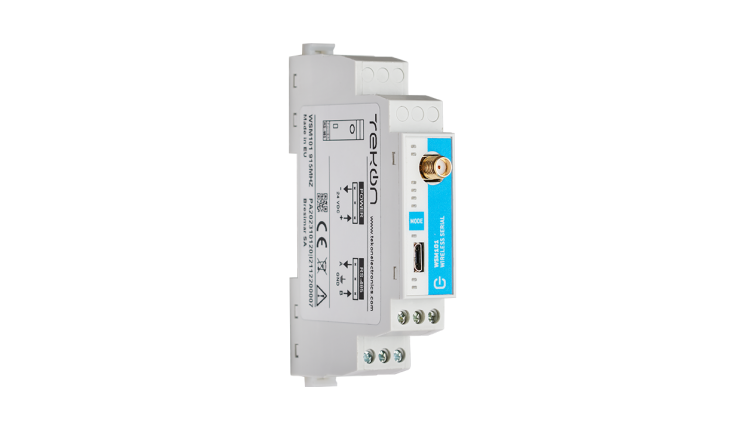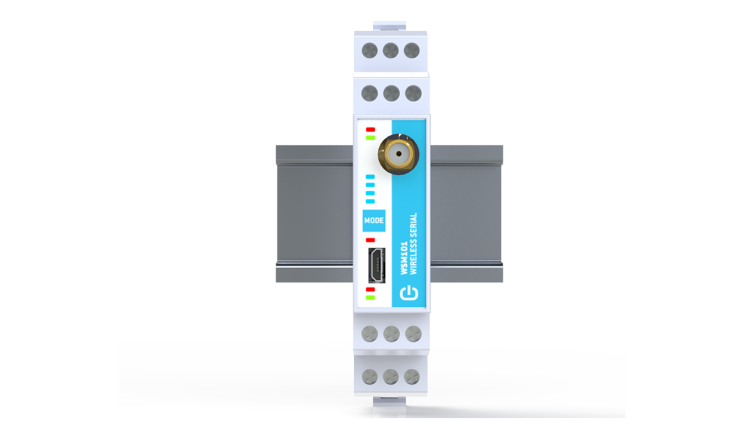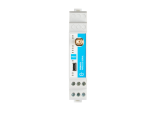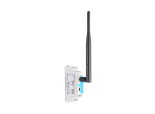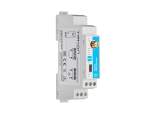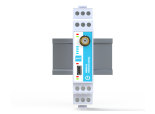 WSM101 Wireless Serial Module
Ref.: PA202310110 / PA202310120

868 MHz


915 MHz

RS485 interface
Up to 256 devices in RS485 driver
9 status LEDs
Wireless signal monitoring
Operation as gateway or repeater
Configurable baudrate
Up to 4 km communication distance (LoS)
Easy retrofitting of wired serial communication
User-friendly installation
Transparent data transmission
AES 128-bit data encryption
Convert physical connections to serial data transmission into wireless connections, in an easily and quickly way!
Benefit from the advantages of wireless connections for serial data transmission via the RS485 interface.
Reduce installation and maintenance costs by eliminating cables and simplifying serial data transmission on point-to-point or master-to-slave architectures.
Easy installation and configuration.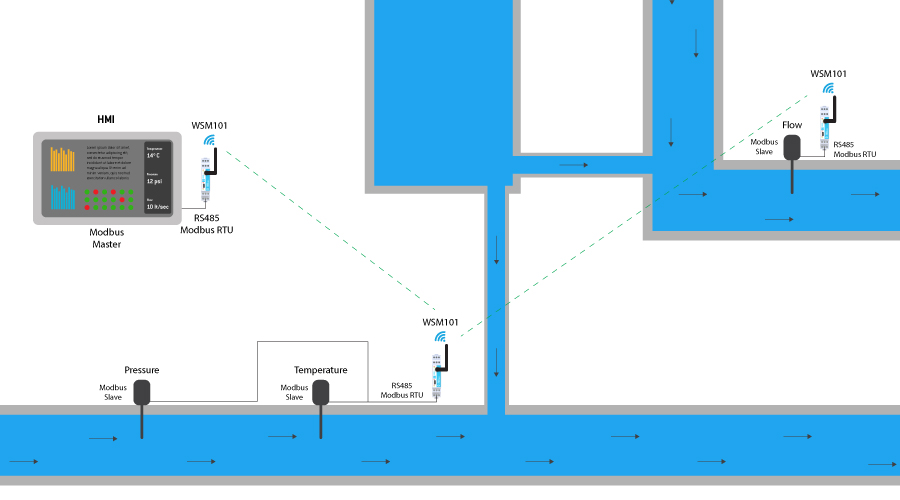 Radio Specifications

868MHz
915MHz
Range*
Up to 4 Km (LoS)
Radio Transmit Power
25 to 27 dBm
27 dBm
Radio Receiver Sensivity
-99 to -104 dBm
Frequency
868,05 to 869,95 MHz
902,50 to 927,00 MHz
Radio Channels
16
50
Encryption method
AES 128 (Advanced Encryption Standard)

*Range depends on the environment and line of sight. Always verify your wireless network's range by performing a Site Survey.
Serial Interface
Type of serial port

RS485

Baudrate

4800, 9600, 14400, 19200, 38400, 57600 or 115200

Stop bits

One, Two

Parity

None, Even, Odd
Power Supply
Supply Voltage

5 to 24V DC ± 5% USB
Operating Environment
Operating Temperature

-20 ºC to 80 ºC
Any question?
We can help you.