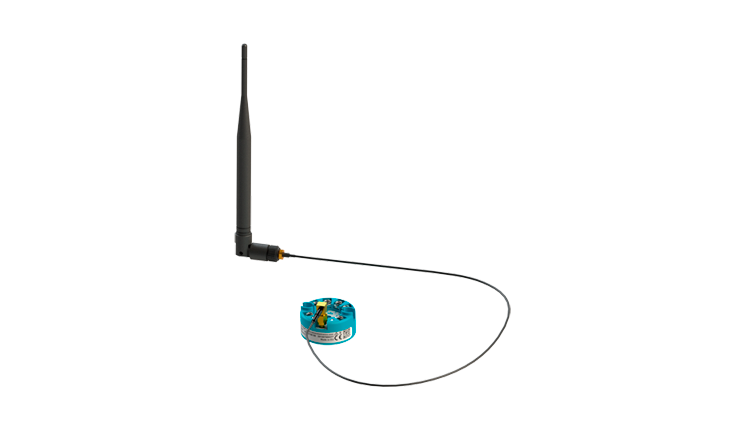 THW401 - IN HEAD Wireless Universal Temperature Transmitter 868 MHZ (A) / 2.4 gHZ (B)
Ref.: PA123720200 (A) / PA123720100 (B)
Long distance range (4 Km LoS for 868 MHz and 2 Km LoS for 2.4 GHz);
Extreme low power (5 to 30 VDC power supply);
1 sec. to 24h configurable communication period;
Universal sensor input (RTD, Thermocouple: E, J, K, N, R, S, T);
RF link quality (RSSI) and battery voltage transmission.
Input
Sensor type

RTD (PT100, PT500, PT1000); Thermocouple (E, J, K, N, R, S, T)
Output
Transmission frequency

2.4GHz [2400; 2483] MHz

Transmission interval

Adjustable from 1s to 24h

Range

2 Km LoS
Digital measurement accuracy
RTD (0.1/0.2 ºC) / Thermocouple (1/2 ºC)
Operating Conditions
-20 to 80ºC (-4 to 176ºF)
Housing
Protection Index

IP40
Power Supply
Voltage Range

5 to 24 VDC

Battery Life

2 years of estimated battery life

*For a 9V battery, with 1200 mAh with a transmission interval of 2 minutes.
Any question?
We can help you.