Quality and Food Safety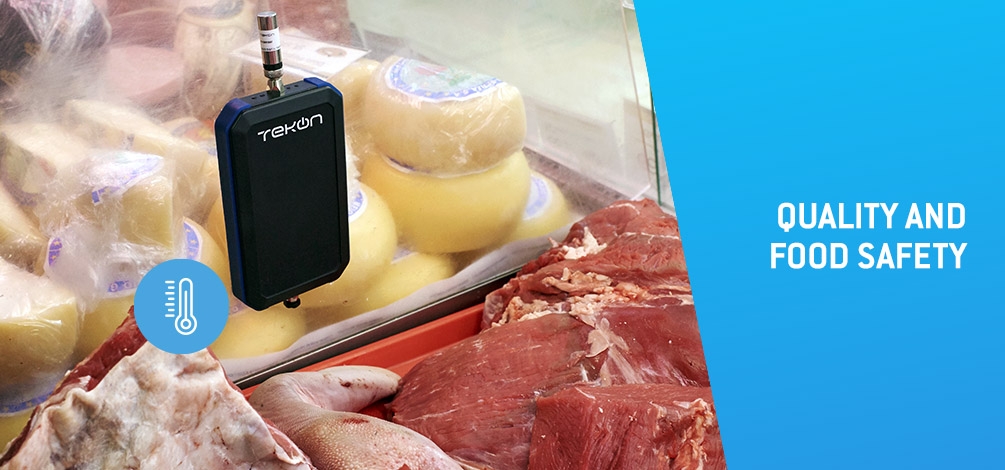 In the food context, the meaning of safety, underlies the fundamental consumer rights, which are based on food safety and health guarantees.
The Quality and Food Safety are main themes that have elicited, in several countries, discussions and multiple approaches. Proof of this are the most diverse cases associated with the contamination of food. We have witnessed a growing media notoriety about the theme of the selling of perishable foods in poor conditions, which reduce consumer confidence.

All process KPI's that could add transparency to the process, will also be a vector to increase consumers' confidence in food quality. In this way, these KPI's will be critical success factors for the increase of consumers' perception of product quality.

The implementation of a temperature monitoring system allows compliance with legal requirements, guaranteeing transparency of food storage, instead of the common manual records made by an employee, which can be adulterated by anyone.
DUOS Wireless System from Tekon Electronics is the technological solution for temperature monitoring, for the whole process of food storage. The portability due to battery power, and the long range of communication up to 4km (LoS) between the transmitter and the gateway are added values to an easy installation solution that could add value to your business.
Click HERE to see the product page.
Any question?
We can help you.