New product - WSM101 - Wireless Serial Module for DIN Rail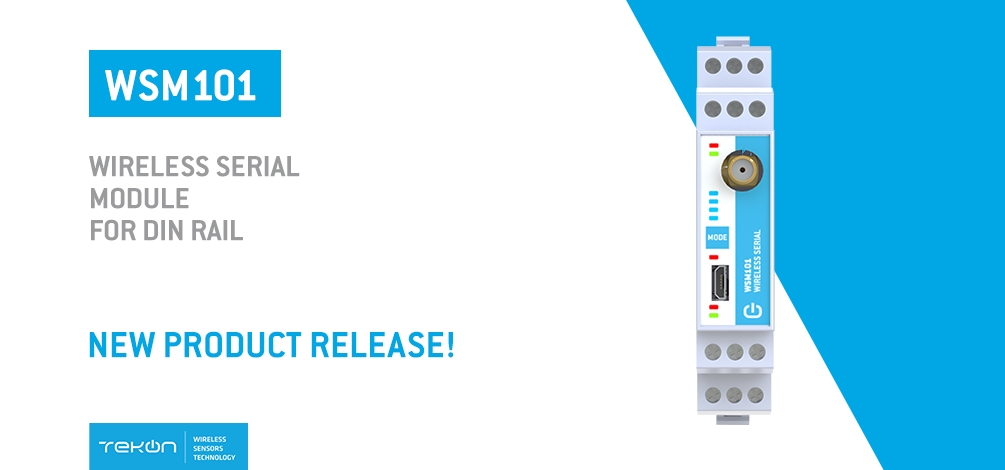 Tekon Electronics improves serial data communications!
Tekon Electronics keeps its focus on the development of products for industrial applications. Serial communications are commonly used to connect industrial equipment to control systems. However, switching from wired serial communications to wireless communications can be a costly process, which is not affordable for all organizations.
Our most recent product - WSM101 - is a wireless serial module suitable to replace long wired communications in an industrial context. Equipped with an RS485 interface and a wireless network, WSM101 can operate in different architectures such as peer-to-peer or master-slave, being protocol agnostic.
• Easy cable replacement
• Reduce the costs of upgrading and expanding wireless networks
• Redundant wireless links
• Wireless signal monitoring
• RS485 interface
• Up to 256 devices in one RS485 driver
• Operation as gateway or repeater
• Configurable baud rate
Visit WSM101 product page or contact our sales department to know more about our new product.
Any question?
We can help you.