La Palma Volcano - Temperature Monitoring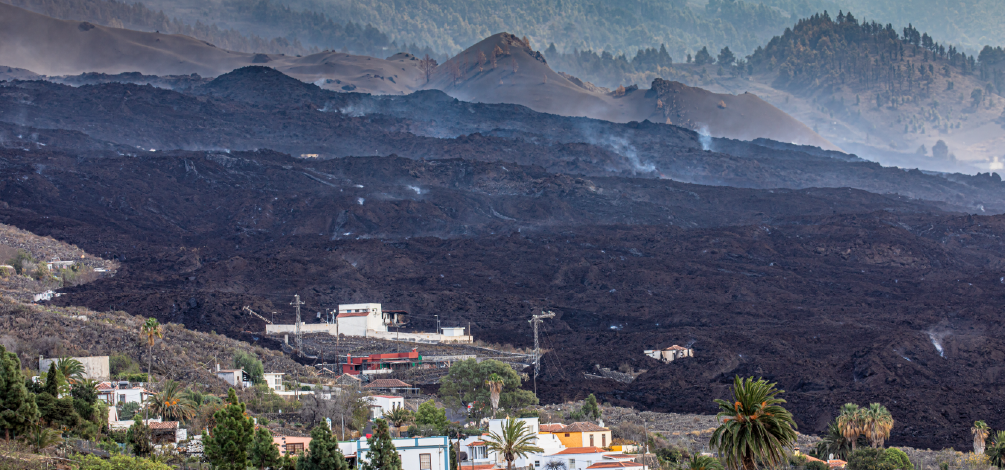 Application of a temperature monitoring system in the lava cooling process.
In September 2021, the Cumbre Vieja volcano on La Palma Island, Canary archipelago, erupted, destroying everything in its way and cutting off several access routes.
Following this event, the need arose for the Geological and Mining Institute of Spain (IGME) to monitor the lava temperature at various places in the Cumbre Vieja Region during the cooling process.
The objective was to get data about this phenomenon in a safe and reliable way, without endangering geology professionals and aiding teams, such as firefighters and post-emergency groups.
Solution Application
Tekon Electronics, through the Spanish partner Termya, has provided a wireless temperature measurement system, adapted from the existing product portfolio, that combines a TWP-2UT wireless transmitter (PLUS product family) with a temperature probe suited to make measurements in two different depth levels.
The system application took a few hours, and its operation also relies on the Tekon IoT Platform software, ensuring maximum use of a sensor-to-cloud solution and its benefits.
These benefits include:
Continuous and remote data monitoring;

A fully dedicated wireless network for data storage;

On-platform analysis from any type of device;

Configuration and sending of alerts in real time.
All the area affected by the eruption that occurred in La Palma became highly toxic and dangerous, with temperature measurement registries that reached 96ºC, at 40 cm depth and 250 m away from the lava flow, 4 months after the beginning of the volcanic eruption. Measurements were also carried out that resulted in a recorded temperature of over 800ºC in a volcanic cone, 1 year after the beginning of the eruption.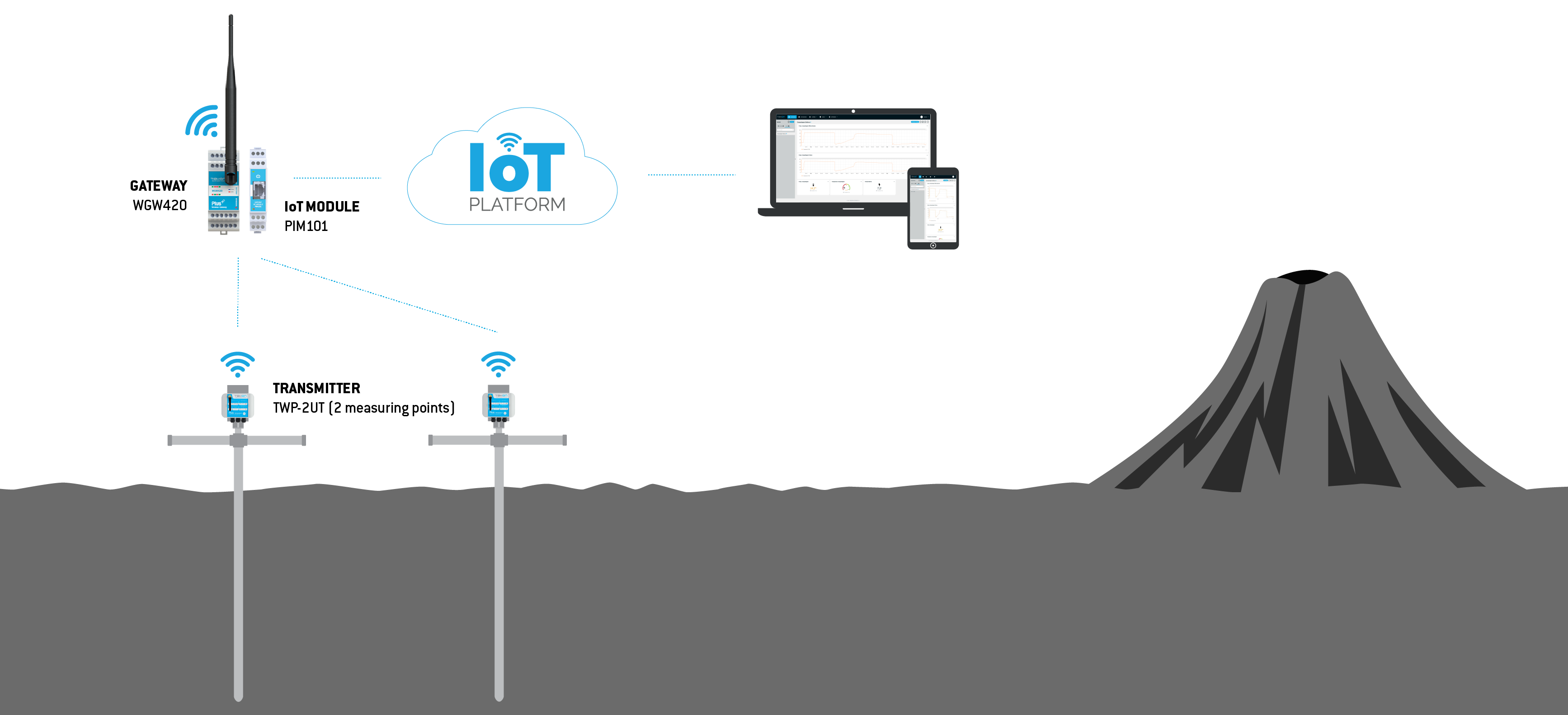 Thanks to the wireless temperature measuring solution provided by Tekon Electronics, it was possible to follow the evolution of the Cumbre Vieja volcan lava cooling process, giving a safe method of temperature measuring and analysis to the geology teams and allowing those responsible for safety to rebuild the access ways as soon as possible, without jeopardizing their condition or the locals health.
Are you looking for a wireless temperature monitoring solution?
Contact our commercial team to find out how we can help you.
+351 93 30 33 250 / +351 93 21 94 163
Any question?
We can help you.