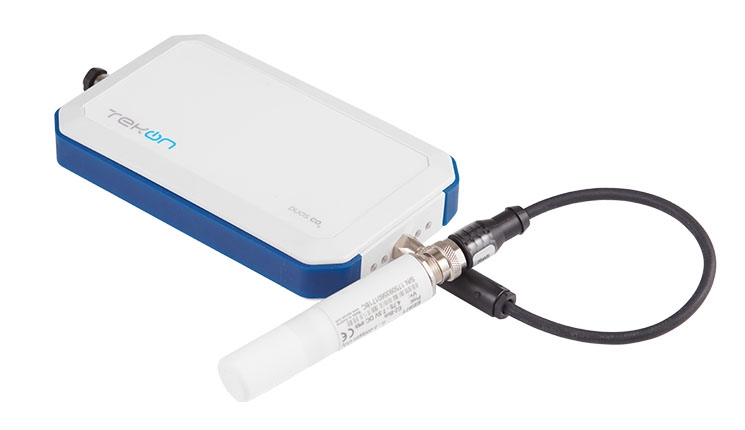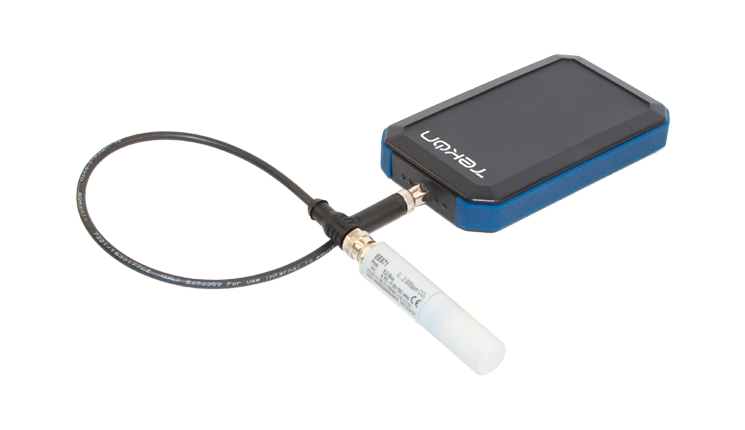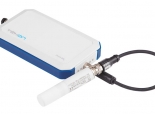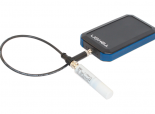 DUOS CO2 - Wireless Transmitter
Ref.: PA160411110 / PA160411120 / PA160411130 / PA160411140 / PA160412410

868 MHz


915 MHz


2.4 GHz


Carbon Dioxide

Dual probe: external CO2 and internal temperature;
Up to 4 Km communication distance (LoS) with 128-bit AES encryption;
Multi-hop mesh network with self-forming, self-healing and self-optimizing features;
Battery voltage and wireless link quality (RSSI) monitoring;
Low power and long battery life;
Extreme operating temperature range -40ºC to 60ºC and IP67 protection;
Simple and intuitive USB configuration via Tekon Configurator (free software).
* external probe not included
Radio Specifications

868MHz
915MHz
2,4GHz
Range*
Up to 4 Km LoS, 27 dBm (500mW)
Up to 4 Km LoS, 27 dBm (500mW)
Up to 2 Km LoS, 10 dBm (10mW)
Radio Transmit Power
0 to 27 dBm
8 to 27 dBm
-10 to 17dBm
Radio Receiver Sensivity
-97 to -110 dBm
-97 to -110 dBm
-91 to 108 dBm
Frequency
868 to 869 MHz
902 to 928 MHz
2,4 to 2,5 GHz
Radio Channels
16
50
83
Encryption method
AES 128 (Advanced Encryption Standard)

*Range depends on the environment and line of sight. Always verify your wireless network's range by performing a Site Survey.
Wireless Network
Maximum Devices (per gateway)

55

Communication Period

1 to 43200 seconds (configurable)
Internal Temperature

868MHz
915MHz
2,4GHz
Range
-40 to 80ºC
-40 to 80ºC
-20 to 80ºC
Resolution
0,1 ºC
Accuracy
Typical: ± 0.25ºC / Maximum ± 0.5ºC
CO2 Measurement
Acquisition Range

0-5000ppm

Precision at 25ºC and 1013 mbar

+- 50ppm + 3% measured value

Operating Temperature

-40ºC to 60ºC (0-100%RH non-condensing)
Supply Voltage
3x3.6 AA lithium batteries
3 years of estimated battery life*

* Considering a communication period of 10 minutes, and maximum transmit power (27dBm) at 25 ºC with PNEVEER14505M batteries.
Any question?
We can help you.