New product - TDU301-I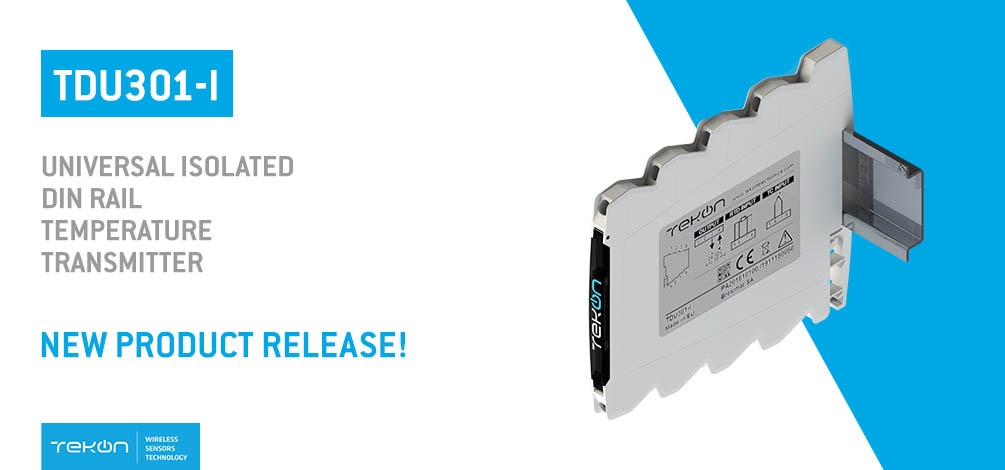 Tekon Electronics launched a new temperature transmitter!
Tekon Electronics remains committed in launching new products, aimed at the measurement of temperature in an industrial context. We present you our latest product - the universal isolated DIN rail temperature transmitter TDU301-I.
TDU301-I was designed to be a transmitter that is easy to configure and install. Its slim design makes it possible to reduce the space required in the din rail, offering greater use of the application.
TDU301-I main features are:
• PT100, PT500 and PT1000 sensor input;
• Thermocouple sensor input (J, K, N, R, S and T);
• 1,5kV AC galvanic isolation;
• 4 to 20 mA analog output;
• 2 status LEDs;
The universal sensor input extends its application possibilities and the user interface with 2 status LEDs helps to easily identify the present status of the equipment.
Visit TDU301-I product page or contact our sales department to know more about our new product.
Any question?
We can help you.