PIM101 - IoT connectivity for PLUS wireless monitoring system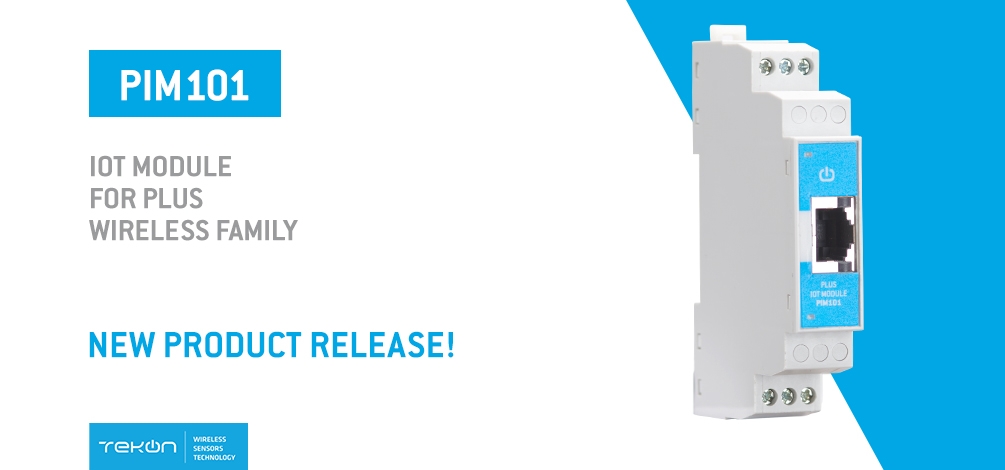 IoT module to connect PLUs wireless system to applications for data view and analysis.
Industry 4.0 concept promotes connectivity and quick access to data. Tekon Electronics, as a manufacturer of monitoring solutions, launched a new product that aims to simplify access to data collected through PLUS product family - the PLUS PIM101 IoT Module.
This new module plays the role of a technological bridge between PLUS monitoring solutions and cloud-based IoT platforms, such as Tekon IoT Platform. PLUS PIM101 aims to help overcome any barrier that exists in remote access to data from applications monitored by PLUS wireless system. Modbus TCP / IP communication ensures connectivity with local automation systems to aggregate data from the wireless solution to promote digital transformation.
Main Features



PLUS wireless system - Complete solution from sensor to cloud

Modbus TCP/IP communication

Native integration with Tekon IoT Platform

Third-party integrations with REST API
Through PIM101, technicians and managers can have quick access to the data available on the Tekon IoT Platform, which provides options for simple and/or advanced data visualization and analysis. The integration of the cloud solution allows remote access from any device, such as a tablet, smartphone or computer, and ensures that, even when displaced from the infrastructure, those responsible for the processes, can be constantly informed and close to the operations. The data from the PLUS wireless system can be integrated with third-party cloud applications through simple data structuring through REST API.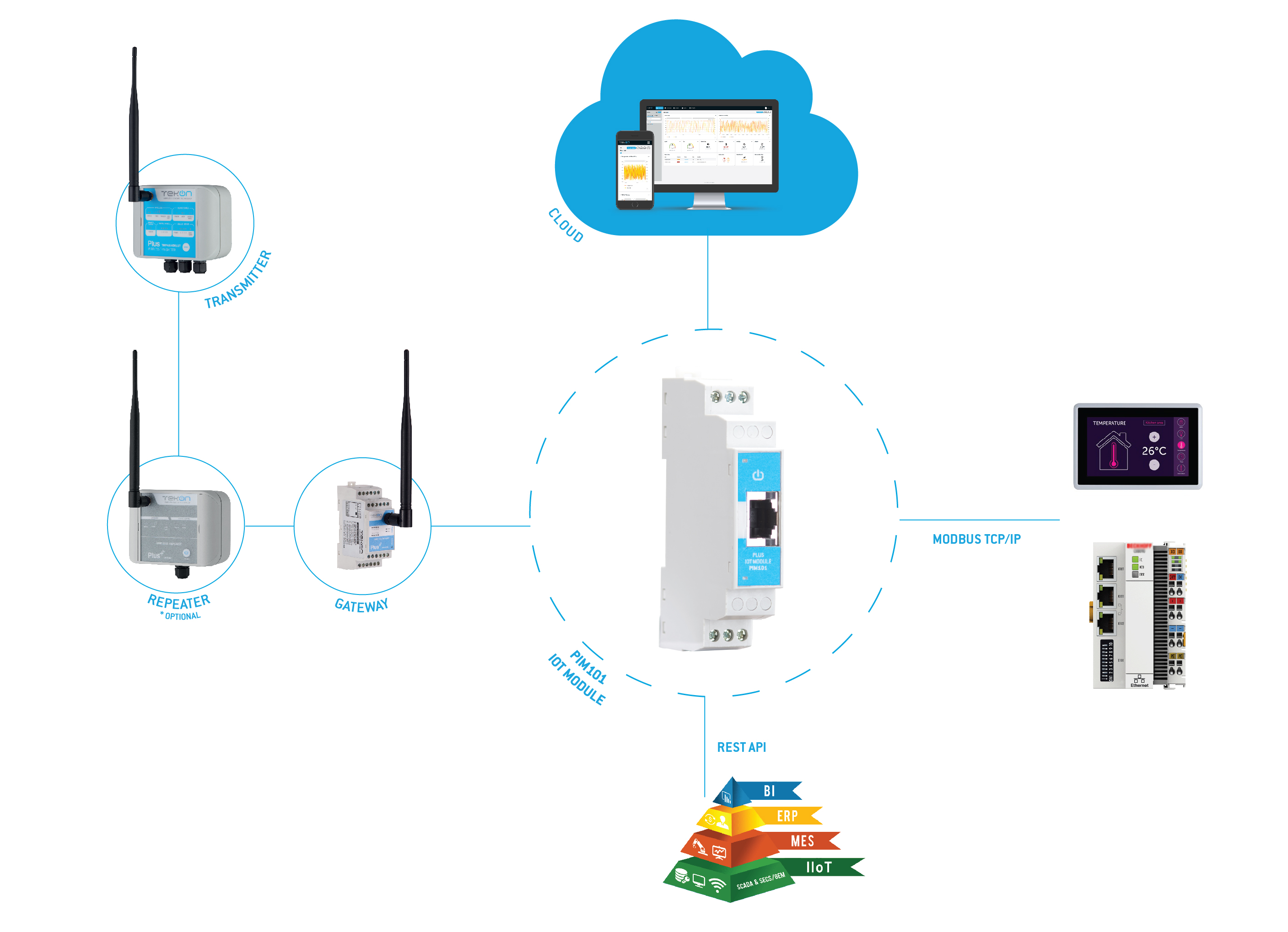 Temarking the current ecosystem of the PLUS wireless system, PIM101 is directly connected to the WGW420 gateway through the RS485 port, where the Modbus RTU protocol ensures the transmission of collected data. PIM101 integrates an Ethernet port that will make the point with the internet connection, necessary for the webserver to be available for configuration and sending data to the cloud.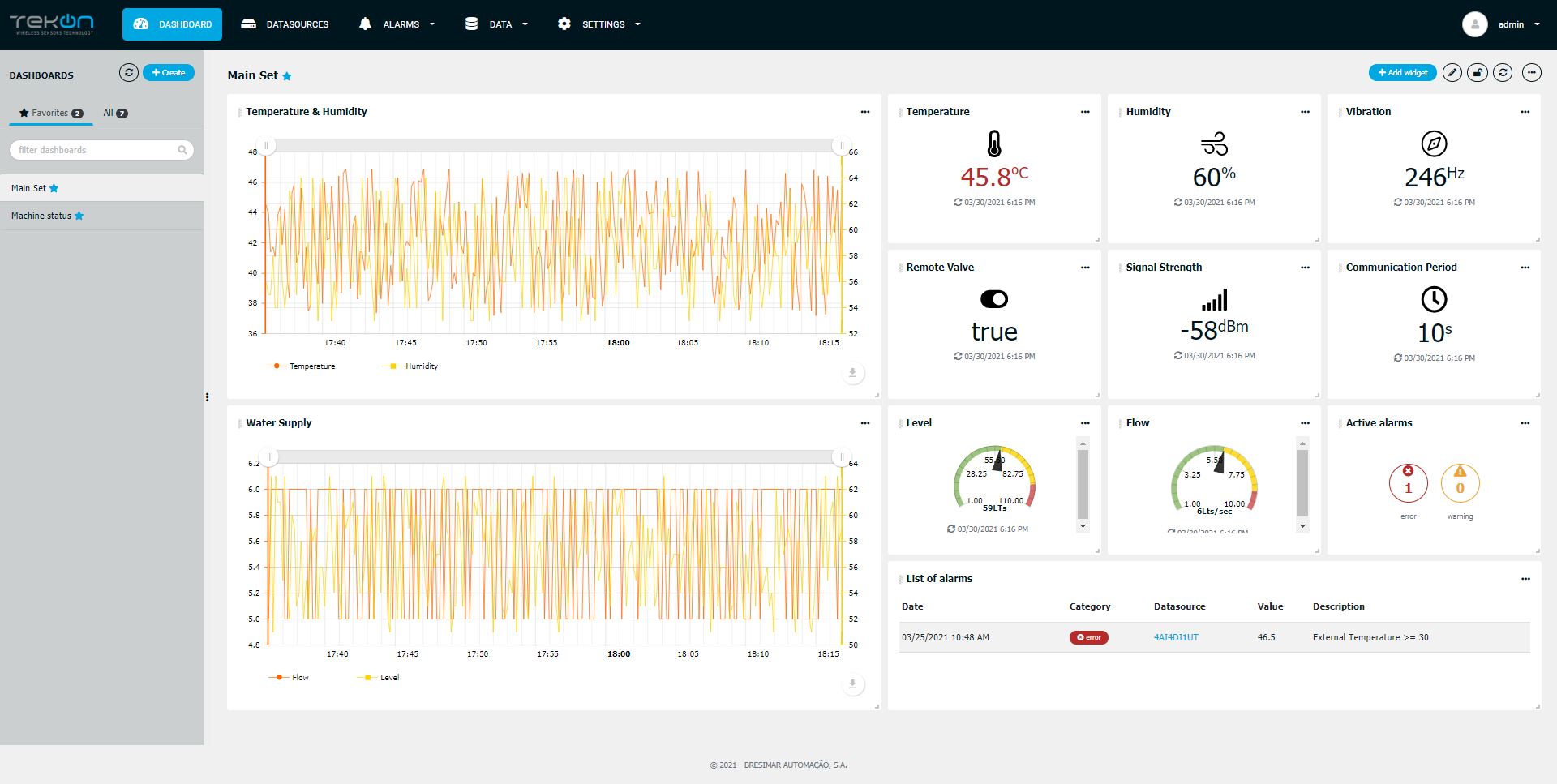 PIM101 is the IoT interface that simplifies the access of data collected by PLUS wireless transmitters, transforming the PLUS wireless system into a complete solution from sensors to the cloud.
Contact us to learn more about PLUS wireless system and how PIM101 can speed up access to data in your process or application.
Any question?
We can help you.